Time for a little update on this.... not much but this will show the direction of the whole build. (i hope??)
before i posted photos of the armors treated with texturing... all the major armors are done the same way..
small detailing, like adding bars to the shoulder armor (nothing really drastic to keep the original briegel design.) The concept is like the briegel having upgrade parts to identify it as one of the leader of a Briegel Battalion ...Hahahah "THAT will be Awesome!
some photos:
first layers of detail painting on the engines, and will further be layered and weathered. Still a ton of clean up and layers of paints to achieve the look that i like, simulating old greasy look and some parts upgrades will be the ones looking more fresh and less weathered.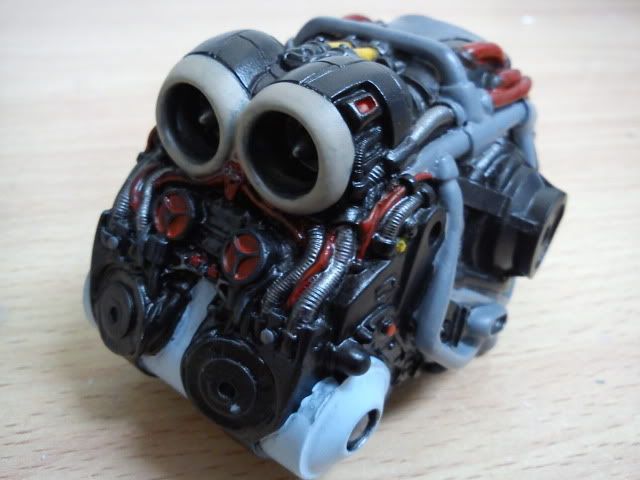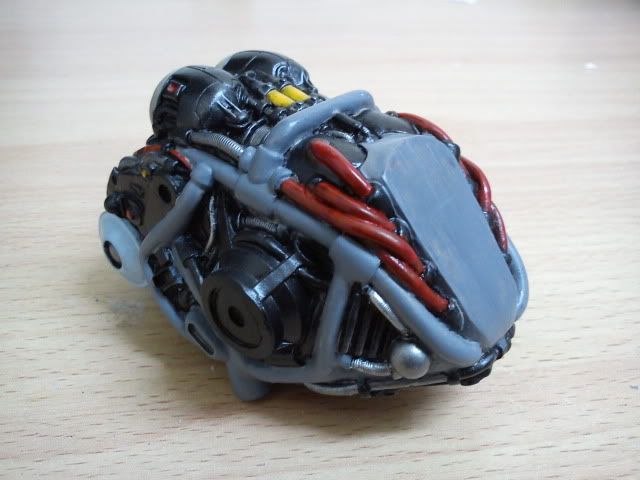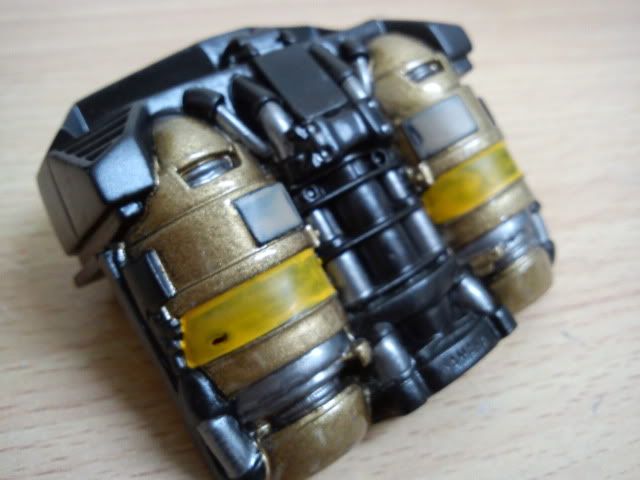 Long way to go for the Briegel, (i will be slowing down progress on it to concentrate more on the F.A.T.S.O project)
I will leave you with this teaser: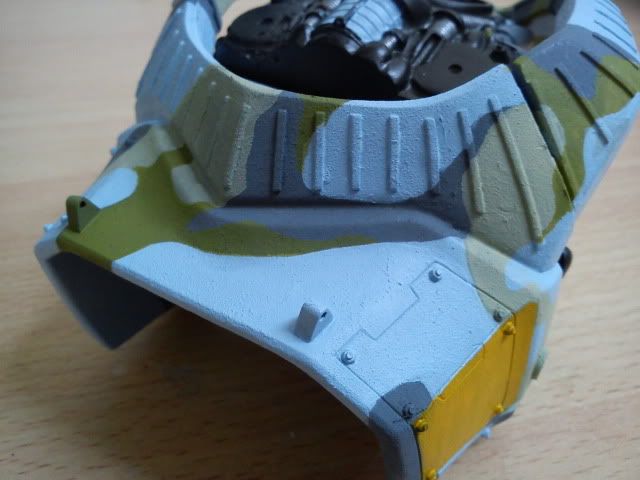 And the skull / scuplt on the right shoulder: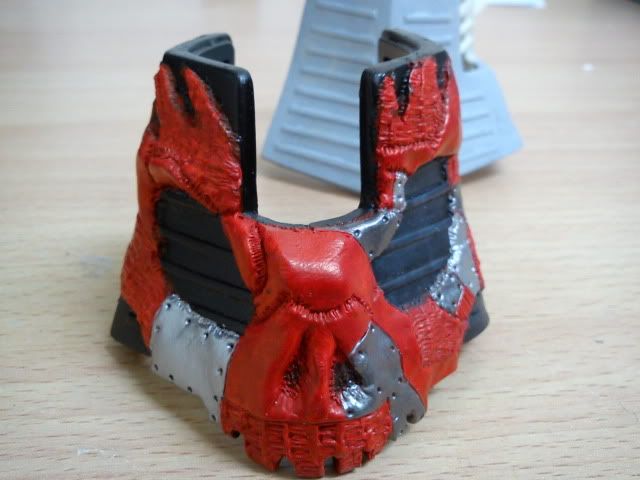 All the paints are handpainted (really testing my patience) except for the grey primer and satin black basecoat which is direct from the can.
See you next update!
Thanks for the visit!
TK07 James